IBM Consulting Services: We have a best consulting framework to ensure the growth with IBM Sterling product with better. We taking up an open way of working by bringing a diverse set of voices and technologies together. Asitek consulting is a new partner for the new rules of current businesses and achieves high availability for operations with Asitek Info Solutions.
With Asitek IBM Sterling B2B consulting services you can reduce patch timings and installations. You can easily connect with partners. With this B2B Operations built for most demanding environments and real time data replications. It improves your results and customised for lower costs. Your outcomes will accelerate and also create new business strategies to improve your operations.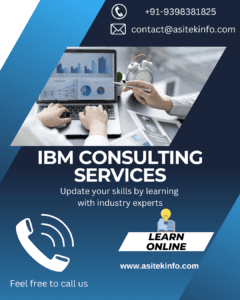 Resources and outcomes in less time. Our main aim is to transfer your business network to improve B2B collaboration.
Will provide better collaboration to build data networks with trading partners that help you to make decisions faster. It also helps to increase your time and value. We make implementation easier with our proven data migration, processes and tools.
Features of the product:
AS2 Edition
Dashboard Interface
EBICS Banking Server Module
EBICS Client
Globalization Support
IBM Global High Availability Mailbox
Integration with other IBM products
Mailbox Service
Perimeter Server
Predefined Business Process Models
Role-Based Security
Tracking and Searching Capabilities
Trading Profile Management
Web Extensions
Services offered:
Partner on boarding.
Cloud services
Security services
Technology support
Software services
Data transformation.
Block chain for food supply.
Supply chain transparency.